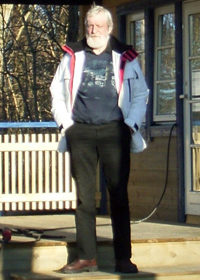 PROJEKT MOSJÖN AB is a construction company specializing on exclusive thermo block houses. The man running the company is Mats Gunnarsson, and he saw the possibilities of constructing an exclusive leisure house area on his ground beside the lake of Mosjön in 1995.
PROJEKT MOSJÖN AB is a subsidiary of the parent company NYBRO TRANSPORT AB The group includes Nya Elwoods Åkeri, Freezing Food Småland-Öland AB, Elda Butiken in Kalmar.
At first houses with exclusive and generous architectonic solutions were available from a Scandinavian house manufacturer and deliverer and we imported these houses according to the wishes of the customers. Men på grund av stigande importpriser så bestämde vi oss för att istället bygga egna modeller med eget material.
Our high manufacturing quality is a proof of our experience from many years in the business of thermo block house construction. In all the houses there is a comfortable standard equipment in the bath- and showerroom with clinkers, tile and floor heating, a standard or designed sauna, and a fully furnished kitchen with stove, kitchen fan, fridge, freezer and dishwasher of good quality.
This is how we have turned out to be the only deliverer of thermo block houses in Småland!
Our houses were the produkt names: MOSJÖN HUS.
More information about our delivery range House description about our architectonical options Models.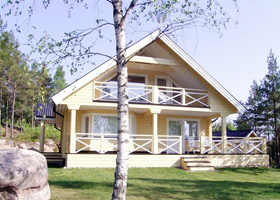 PROJEKT MOSJÖN AB is a developer and contractor of houses and leisure cottages ready for you to move in. All the deliveries will correspond to the customer's wishes and deman.
We are also able to provide the following of houses within the delivery area:
• New construction with individual solution
• Renovation
• Modernization
• Reconstruction- and extension